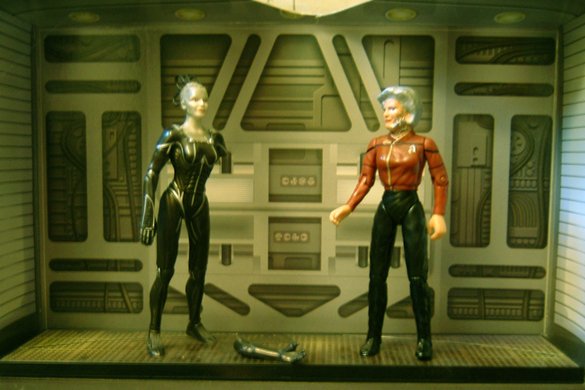 Voyager Custom Corner
Here's a little change of pace! How about a scene cut right from an episode. How about "Endgame" arguably one of the best Voyager and maybe one of the best Trek shows ever! I loved it and I loved Alice Krige's return as the Borg Queen even more!
Here she is in the final showdown with Admiral Janeway who is starting to show signs of borgification. (See detail below...) I used the Target Borg 2 Pack as the background.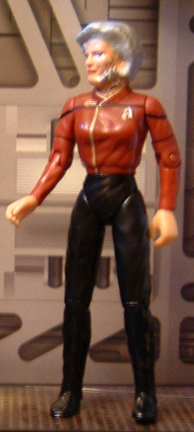 Loose 4.5" Figures Wanted:
Sea Quest Figures:
- Any crewmembers in uniform
Target Figures:
- Troi
- Picard
- Riker
- Data
Voyager Figures:
- Janeway
- Tuvok
- Harry Kim
- Tom Paris
- Chakotay
- B'Elanna
Generations Figures:
- Kirk
- Chekov
- Scotty
I'm looking for others so send me a list of what you have...
Questions or Comments?